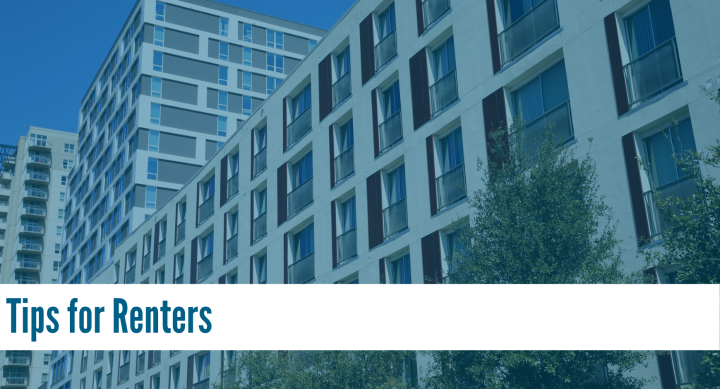 Reviewing Your Lease
Leasing contracts can be hard to read. Here are a few things to look for when reviewing your lease.
---
Verify the details. You can never be too careful. Verify the names, start and end date of the lease term, rent amount, due dates for the rent, address, apartment number, etc. Small errors in these details could cause a lot of issues.

 
Read over the guest policy. Some leases place a limit on how long a guest can stay in your unit. Be sure to read the guest policies thoroughly.

 
Confirm the utility costs. Make sure you understand which utilities are covered by your landlord and which ones you are paying for. This should be detailed in the lease.

 
Check the policies for subleasing. If you decide to leave before your lease term is over, you may want to sublease your unit to someone else. However, many landlords have restrictions on subleasing and require their approval first. Make sure you understand the protocol before planning to sublease.

Check the lease termination policy as well. If the lease mentions a termination fee, that means you can pay that fee and get out of your lease before the lease term is over. Otherwise, you would have to continue paying rent for the duration of the lease term.

 

See if your landlord requires rental insurance. If your lease does not explicitly specify a requirement for rental insurance, you can choose whether you want it or not. Rental insurance commonly protects against burglary, fire and natural disasters.

 
Take note of the renewal policy. Make sure you know if the lease renews automatically or if you have to renew it directly. Your landlord might require a certain type of renewal notice.

Look for an escalation clause as well. An escalation clause means that your rent will be increased at a certain rate in the subsequent years if you choose to renew your lease.  

 

Note the pet policies if you have or plan to have a pet. Many landlords will allow pets, but some will have restrictive pet policies. The lease needs to explicitly state the allowance of pets in order for you to have a pet in your unit. You should also check the lease for pet fees, pet rent, and weight/breed restrictions.

 
Make sure your roommate(s) also signs the lease. When signing with a roommate, make sure you know what you are personally responsible for. 

 
Understand the renovation policy. Your landlord may agree to certain renovations, but you need to make sure those permissions are included in the lease. Otherwise, you could be responsible for the cost of returning your unit to its original condition before moving out.

 
Look for a list of all included furnishings and appliances. The lease should contain such a list, and you should verify that everything on that list is present and functioning when you move in.
Sources: Austin Tenants Council, Texas Apartment Association, Legal Services for Students
How to Avoid Online Scams
Use these tips to avoid all online scams, from marketplaces to rental listings.
---
Never provide credit card information over email. Only provide personal information in a secure online form.

Before entering any personal information into a website, check the URL. If the site has "https" (the 's' is for 'secure') in the URL or a lock icon in the address bar, the site is probably secure.

If a website is pressuring you to act immediately or the seller seems overeager, it could be a scam. Most legitimate companies will not urge you to pay immediately.

Be wary of unusual payment requests. Examples include a preloaded debit card, gift card, cash or a virtual currency.

Use a credit card whenever possible. Credit cards come with some level of anti-fraud protection, so they are easier to trace if your information gets stolen.

Check for bad spelling and typos. Misspelled words and unprofessional writing could be clues pointing to a scam.

Determine whether the seller is asking for too much personal information. Legitimate businesses should never ask you for your social security number, but a landlord may require such information.

In the context of housing rentals, there should be a screening process. If the landlord does not require a rental application or credit check, it may be a scam.

Watch out for other rental red flags, like refusing to show you the property in person and not providing a lease.